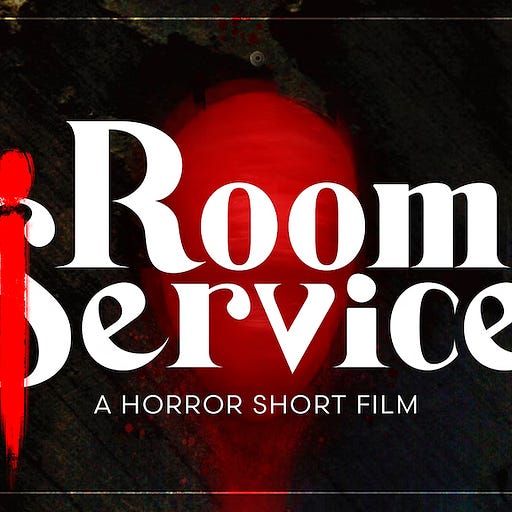 Oct 20 • 1M
Newsletter #99: Call In Some ROOM SERVICE!
Banging the drum for James Tynion IV's new multimedia Kickstarter collaboration with Elsa Charretier & PK Colinet!
Anything and everything BJP, from new projects to exclusive deals and merchandise, variants, classes, ALL of it
Hey guys, it's Scott.
And I just wanted to make a short post to let you know about something that I think is just amazing. My buddy, and I think the best writer on the stands right now, James Tynion IV, has teamed up with Elsa Charretier and PK Colinet to make a short live-action horror film on Kickstarter. It's called Room Service.
It's going to be unbelievable. He told me about it a long time ago and I can't believe it's finally coming to fruition, it's going to blow your minds. It's about a peek behind the dark door of extreme wealth where anything, any desire, is acquirable. So it's going to be brutal, it's going to be twisted, and it's going to be great. And, even better, if you back the campaign, you can get the original comic book prequel to the film as an add-on.
And there's going to be this beautiful art book with James's screenplay and Elsa storyboards…
…and original comic book storyboard art…
…and all kinds of goodies available as campaign tiers.
I'm telling you, you can't go wrong with this one. So I'm gonna let them talk about it more than me:
Again, if you back one Kickstarter this year, make it this one. There's nothing that James is involved in that isn't spectacular, so I really hope you'll do it. I already backed it. And again, I've been looking forward to it for a long time and I can promise you, it's going to scare the shit out of you.
S
P.S. Another really cool add-on you can get is the Illustrated Prose Book, which is gonna be a zine-sized mini-publication with a short prose story set in the world of Room Service, written by James with spot illustrations by Elsa. I know I'm getting one, and you should too, because they're only being printed for this campaign!