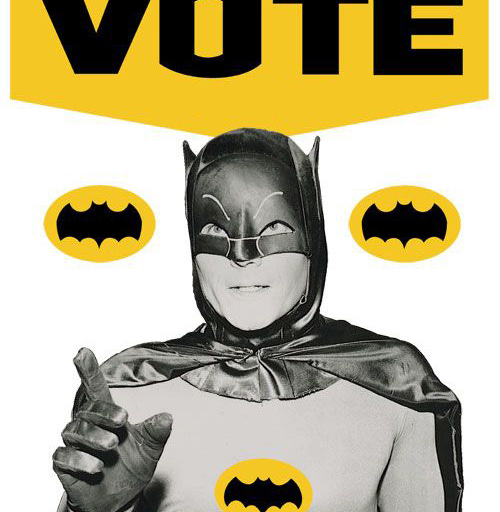 Nov 8, 2022 • 5M
Newsletter #102: Say Hi at Thought Bubble!
Plus other important goings-on at Best Jackett Press!
Anything and everything BJP, from new projects to exclusive deals and merchandise, variants, classes, ALL of it
Hey guys, it's Scott.
It is Tuesday, November 8, and before anything comic-related, I just want to urge you to go out and VOTE today. Vote your conscience, vote your heart, vote like democracy depends on it. But above all, just go out and vote. Exercise your right!
So, really quick, this isn't an official newsletter, it's going to be very, very short because we're going to do a real one over the weekend when I'm in Thought Bubble with my son, Jack, our 15 year-old. The two of us are traveling there together, he's interested in comics. I have some really fun announcements while we're there, so look for news. We're going to preview some of our Comixology books that we've already announced too, like Duck and Cover, things like that.
I can't wait for you guys to see a lot of the work coming. We're on the Comixology panels, really excited to celebrate with other creators, all the terrific work coming out of Comixology Originals and everything else.
So yeah, if you're anywhere near Harrogate this weekend, I will be there both on Saturday and Sunday:
I didn't have a table initially because I guess as a special guest of the con they were trying to protect me from myself, but my feeling was that it would be better to see you guys and meet and get to sign and earn my keep. So we have a makeshift table, it is 5C right near brother Rafael Albuquerque in Bubbleboy Hall. I hope you'll come by!
I set up a signing of my own from 10:20 to 11:50am both days, Saturday and Sunday. Everything's free, no cost whatsoever. And then on Saturday from 12:00 to 12:45pm, I'm on the Comixology Originals panel with Tula Lotay, Jock, Marc Bernardin, Rafa, and Richard Starkings, that should be a blast. And then from 14:00 to 15:30pm I'm signing with Rafa at the Thought Bubble table (Table 2) in Fourth Hall.
And then again on Sunday from 10:20 to 11:50am, I'll be signing it Table 5C in Bubbleboy Hall. And then from 12:00 to 12:45pm, I have a spotlight panel with my buddy and editor Will Dennis. And then from 15:00 to 16:30pm, I'll be signing at Table 2 in Fourth Hall with Rafa. So I hope you'll come out. It's a fantastic convention, it's one of my favorites. It's got so many great creators, so many friends of mine are going to be there. If you're anywhere in England, I hope you'll check it out. And again, we've got some really big announcements that I can't tell you now, but we'll be pushing and you'll see news about over the weekend, so I hope you'll keep an eye out as well!
And also, Dudley Datson #3 is out today from Comixology Originals:
I'm really proud of this series. It was co-created by my friend and comic artist and creator extraordinaire Jamal Igle. This one really spins the series on its head. It's a cosmic adventure for young readers, so it has a really exploratory and adventurous spirit. I hope you'll check it out!
Also, our Nocterra: Val Special FOC (Final Order Cutoff) is this coming Monday, 11/14. This is a huge one for us. It tells the secret origin of the Ferryman themselves. It catches you up on everything that's happened on the series and it spins you forward to our Arc Three, which is going to be called "No Breaks." We have guest artist Francis Manapul on it, the art is insane. It was co-written by Tony Daniel and I think it's one of our best issues. It's a bottle one, so you can just pick it up, read it. But anyway, whatever you do, order it! We have a special Spawn collab cover:
Image is doing a big promotion in December for Spawn and Spawn/Batman and all of that stuff too, which you should definitely pick up, because it's awesome. I've seen it. Greg and Todd have done amazing work on it, so definitely check that out. But yes, please please order the Nocterra: Val Special, FOC is Monday and we have a bunch of really cool covers for it if you want anyone other than the Spawn one, too:
And lastly, Night of the Ghoul #2 is out right now too!
Number one sold out, I forgot! I'm so excited, I can't believe you guys did it, but you sold out number one. Number two has great orders and we just can't say thank you enough. This one is co-created by Francesco Francavilla and is a straight up classic horror done in a modern way, so I hope you'll check it out. It's out in print from Dark Horse Comics.
And yeah, that's it. I'm going to do a bigger thing over the weekend when I have my friends and co-creators around me. We'll try and give you some special content, both for free and for paid, and take you along with us to jolly old England, so it should be fun. And thank you guys again for everything, I really appreciate it.
Also, if you see me with my kid, come up and make me look cool, please! Right now I've been in, like, full on Dad mode here. It's the last couple beautiful days of Fall before the leaves all drop while we're away.
And I've been sort of home with Quinn the last few days and it's been funny. His newest thing is to put on my wife's giant galoshes and walk around the house and pretend that he's Batman. I don't know why those galoshes equal Batman, but they do to him.
And he can barely walk in them, so it's very funny. But anyway, I hope your life is going well and again, please go out and vote and we'll talk soon!
S